Celebrate the Holidays with U-Drive & SAVE!
May 5 2016/Best Deal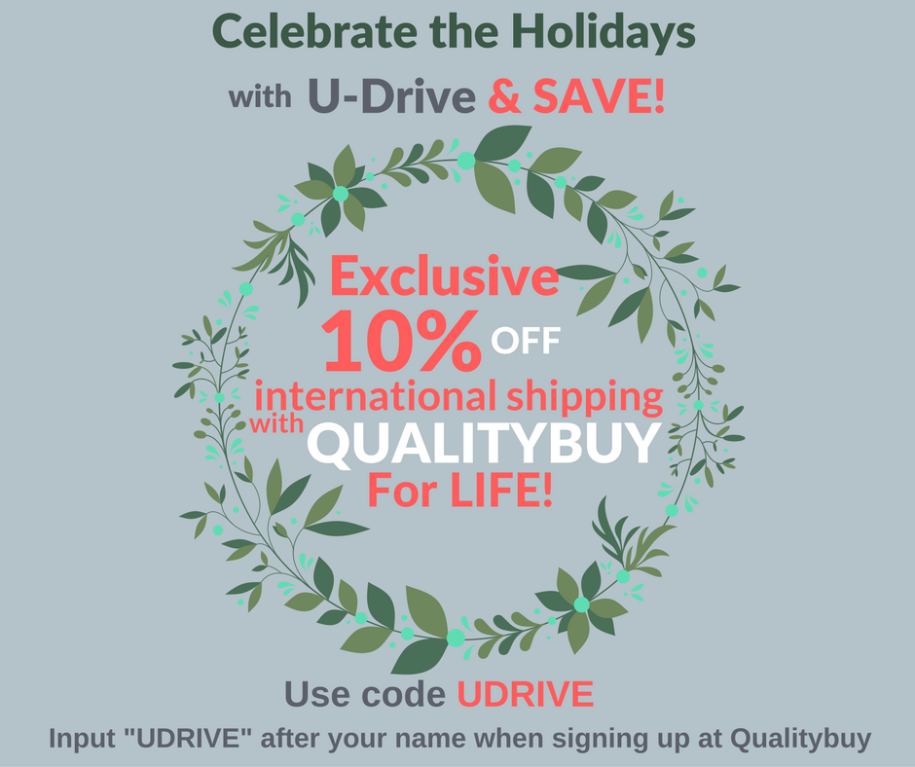 ❤  'Tis the Season to SAVE! Become a U-Drive member & ENJOY ★Exclusive 10% OFF international shipping with Qualitybuy for LIFE! ★SAVE HK$2.20-2.30 per litre at ESSO stations (including Synergy F-1 & Synergy 8000)! 
★5 EASY steps to become a U-Drive member: 
2. SHARE this post
5. RECEIVE your U-Drive Card in the mail!
Enjoy great savings & convenience billing at the end of each month!
★Input "UDRIVE" after your name when signing up at Qualitybuy★